Kyla Blokker | Registered Massage Therapist (RMT)
On Maternity Leave
Kyla graduated from the Ontario College of Health and Technology in May, 2017. When she started the program, she had no idea how much of an impact it would have on her life, and now she can't see herself doing anything else. Needless to say, she is very excited to start developing new client relationships working at
Grimsby Health & Wellness
.
Because our bodies are so complexly interconnected, when we are under great deals of emotional or mental stress, it affects us physically.
In this regard, she believes stress is one of the most significant causes of so much physical dysfunction in our lives. This is the kind of treatment she would like to provide; one that encompasses all of these things.
Anyone who is experiencing this in their lives can benefit greatly from massage – and she's here to help! Contact us today to book your appointment!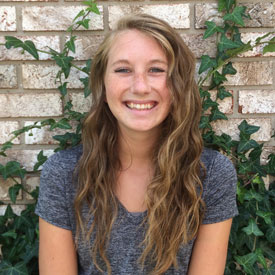 ---