About Us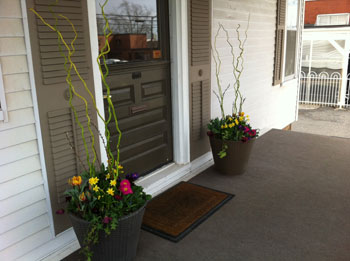 Grimsby Health & Wellness is conveniently located in the heart of Old Town of Grimsby, in the peach and wine growing area of the Niagara Peninsula.
The Grimsby Health & Wellness Mission
It is our mission to provide exceptional care, restore function, and enhance health to the members of our community in a caring and individualized clinical encounter. Our goal is to work together as a complete health team and utilize current research to create a customized treatment plan for each individual patient. We strive to help our patients optimize their health and quality of life. We play a pivotal role within our healthy, active community, and attain this with patient education, individualized treatment programs, and by leading by example.
An Education in Chiropractic
We want you to live your best life, and we hope to be able to provide you the tools to do just that. Our entire team is very big on patient education—we believe you need to be an active partner in your health to ensure the best results. If you're ready to feel better, we're ready to teach you how to do exactly that. We'll provide at home care guidelines for care following adjustments that may include stretches and exercise specific to your concern or injury.
Learn More About Care at Grimsby Health & Wellness
Ready to find out how our team can help you and your family? We'd love to speak with you and help! Contact our practice to get started by booking your first appointment with us. You deserve to feel your best, and we can help you get there.
---
Grimsby Health & Wellness | (905) 945-4481
Serving Grimsby, Lincoln, and the Niagara Region, ON