Registered Massage Therapists Serving Grimsby, Lincoln, and Stoney Creek
What is Massage?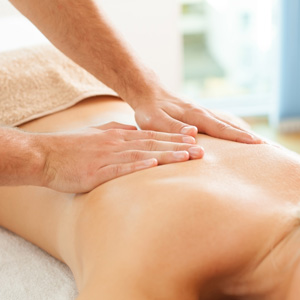 Massage can be defined as the manipulation of superficial layers of muscle and connective tissue to enhance overall function. Massage is also one of the best practices used to promote physical relaxation and overall well-being. Massage typically involves acting on and manipulating the body with pressure – structured, unstructured, stationary, or moving – to reduce tension, motion, or vibration. It is either done manually or with mechanical aids.
Peer-reviewed medical research has shown that the benefits of massage include pain relief, reduced traits of anxiety and depression and temporarily reduced blood pressure and irregular heart rate.
Learn More Today
If you are seeking one of the leading massage therapist teams in Grimsby, you have come to the right source. We are also proud to be amongst the leading massage therapists in Lincoln and Stoney Creek. Discover how our trained and certified massage therapists at Grimsby Health & Wellness can help you feel relaxed and happy again.
Contact us today to book your first appointment and get started!
---
Grimsby Health & Wellness | (905) 945-4481
Serving Grimsby, Lincoln, and Stoney Creek ON