Our Services
Chiropractic
Chiropractic is a health care discipline and profession that emphasizes diagnosis, treatment and prevention of mechanical disorders of the musculoskeletal system, especially the spine, as these disorders affect general health via the nervous system. Chiropractic treatment technique involves manual therapy of the spine, joints and soft tissues. This is done to restore the structural integrity of the spine, which leads to pain relief, improved health and long term functioning. Treatment always includes exercises, stretch programs, and health and lifestyle counselling.
Read more about Chiropractic »
---
Physiotherapy
Physiotherapy is meant to develop, maintain and/or restore maximum movement and functional ability throughout the lifespan of a person with one or another type of mobility impairment. This also includes providing services in circumstances where movement and function are threatened by aging, injury, disease or environmental factors. Physical therapy's basic presumption is that functional movement is central to human health.
Manual therapy is a hands-on based form of physiotherapy that involves joint mobilization, and sometimes manipulation (high force). This can be a very effective means of restoring joint mobility, decreasing soft tissue restriction/scar tissue, and improving nerve function.
Read more about Physiotherapy »
---
Registered Massage Therapy
Massage is the manipulation of superficial layers of muscle and connective tissue to enhance the function and promote relaxation and well-being. Massage involves acting on and manipulating the body with pressure – structured, unstructured, stationary, or moving – tension, motion, or vibration, done manually or with mechanical aids.
Peer-reviewed medical research has shown that the benefits of massage include pain relief, reduced trait anxiety and depression, and temporarily reduced blood pressure, heart rate, and anxiety.
Read more about Massage Therapy »
---
Acupuncture
Practiced in China and other Asian countries for thousands of years, acupuncture is one of the key components of Traditional Chinese Medicine and it is among the oldest healing practices in the world. Acupuncture treatments are focused on affecting the qi (pronounced chee), which is described as the life energy flowing through your body. The Qi flows through your body's meridians in specific pathways, affecting the quality of your physical, mental, spiritual, and emotional health.
---
Psychotherapist
Psychotherapy is an intentional interpersonal relationship used by trained psychotherapists to aid a client in their specific problems. It aims to increase the individual's sense of their own well-being. We offer many forms of therapy including Cognitive Behaviour Therapy, Dialectical Behavior Therapy, Individual Therapy, Marital Therapy, Couple Therapy and Anger Management.
Read more about Psychotherapy»
---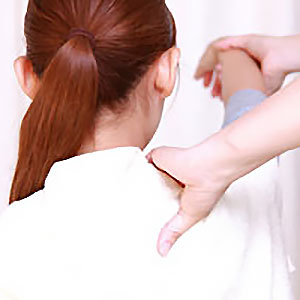 Osteopathic Manual Practitioners
Our Osteopathic manual practitioners make use of their knowledge of anatomy, physiology, biomechanics and the principles outlined by its founder Dr. A.T. Still. A manual osteopath is trained to restore health by removing obstructions that restrict the flow of nerves, arteries, veins, and lymphatics. Their approach is gentle and holistic.
---
Fees and Charges
Contact us today to book your first appointment and get started!
---
Grimsby Health & Wellness | (905) 945-4481 Serving Grimsby, Lincoln, and Stoney Creek ON