Have you had a traumatic event in your life and are suffering from it? 
---
As a counsellor, I have seen many folks who are struggling with trauma – either from a recent event, longstanding event, or multiple events.  Often individuals find it very difficult to move forward with their lives after a trauma that continues to haunt them in some way.  Most often people try to continue on with their lives, hoping that nightmares, flashbacks, and feeling different from others will go away.   However, if these events are not dealt with, they will continue to make life difficult in a number of ways going forward.
.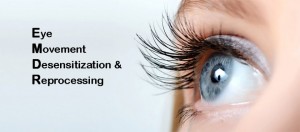 I was fortunate to be trained in 1992, in a technique that is most helpful for those suffering from trauma..  EMDR (Eye Movement Desensitization and Re-processing), which is a "mouthful" but very helpful with trauma (and is also helpful with generally feeling stuck, having a hard time moving forward in a situation, and/or having a hard time with decisions.)
.
Most often this treatment takes just a few sessions to be clear of the troubling event and thus freeing you up to truly be yourself again.
.
If you have any questions, please contact me at the clinic at (905) 945-4481.
---
Cheryl E Webb, MSW, RSW