To live a healthy, balanced lifestyle is quite a challenge. In 2019, although we have more means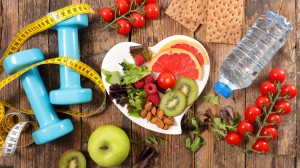 available to finding balance in our lives, we also have more stresses and responsibilities. We want more for our families and our own lives which in turn can create more chaos. We are so quick to run our bodies, minds and emotions into the ground trying to seek "balance", that we forget how to take care of ourselves as human beings, not just moms, dads, bosses, co-workers, caregivers, coaches and all the other titles we give ourselves!
---
Grimsby Health and Wellness…… located in the middle of Grimsby, is here to help you achieve balance in your life. We have a location filled with 11 different practitioners to help guide you back to finding balance in your physical, mental, and social well-being. Chiropractic care, physiotherapy, massage therapy, osteopathy, traditional Chinese medicine, and different kinds of counsellors to speak to. We believe in balance, or treating different systems of the body, together, for maximum wellness.
---
Your physical body, the skeletal and muscular systems, the nervous system, circulatory system, digestive system, reproductive system, and respiratory system may all be improved through a combination of treatments. Chiropractic care, massage therapy, physiotherapy, osteopathy, and Traditional Chinese Medicine, will arm you with the information that you need to begin to achieve physical wellness.
---
Your mental wellness can be gained through the information you will receive through treatments, awareness of your body's requirements for improvement, and choices about your health towards a more successful existence. The power to choose through education about your body, mind and emotions!
---
Your social well-being can be approached and assisted by reaching out to one of our counselors, whom are trained in different disciplines of care.
---
Grimsby Health and Wellness can begin to help you regain your balance. Optimal health comes from wellness, from making decisions and practicing behaviours that are based on health information, knowledge and positive attitudes. With the treatments and the information that you will receive from Grimsby Health and Wellness, you will surely be on your way to maintaining a healthy, well- balanced life.