Dr. Sarah D'Atri | Chiropractor
Dr. Sarah D'Atri attended the University of Waterloo and graduated with a Bachelor of Science degree in Kinesiology before continuing on to complete her Doctor of Chiropractic degree at Palmer College of Chiropractic West in San Jose, California. After completing her education, Sarah has returned home to the Stoney Creek region and is so excited to be back, close to family and part of this lovely community again.
Dr. Sarah is an evidence-informed chiropractor whose priority is to empower, educate and encourage active participation in patient's rehabilitation, health and wellness. She is particularly passionate about women's health and continues to pursue further education in prenatal and postpartum care. Sarah is certified in the Webster technique (for prenatal care) and GrowCo specialized training for postpartum care.
Dr. Sarah is also a certified acupuncture provider throughMcMaster Neurofunctional Acupuncture. Her preceptor experience in an integrated health care setting fostered a great appreciation for the effectiveness of collaboration amongst different
health care providers.
Dr. Sarah looks forward to being part of your health care team!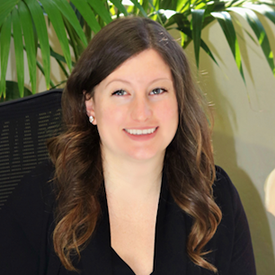 ---
Grimsby Health & Wellness | (905) 945-4481
Grimsby Chiropractor, Lincoln, and Stoney Creek ON