Lauren Hines, RMT
Lauren was born and raised in Dunnville, Ontario. She attended Brock University and graduated with a Bachelor of Kinesiology degree. She then went on to graduate from the Accelerated Massage Therapy program at Ontario College of Health and Technology in April of 2021.
Health and fitness have always been a major part of Lauren's life, maintaining an active and healthy lifestyle is a priority to her. She understands the importance of keeping our bodies strong and healthy. Lauren is an athletic individual and her life has always revolved around sports, including gymnastics, track and field, and golf. Lauren was a Varsity athlete at Brock University as part of the track and field team as well as the golf team. She has been treated by many health practitioners throughout her athletic career and was inspired by them to start working in the healthcare field. She can't wait to apply her knowledge and skills to help her clients with whatever their concerns may be and achieve their goals.
Lauren is looking to further her education by taking more courses that will allow her to offer more services and treat in different ways to best benefit her clients.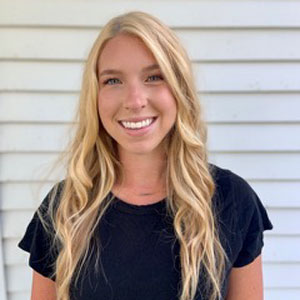 ---