Marissa Furry
Holistic Nutrition & Nutrition Counseling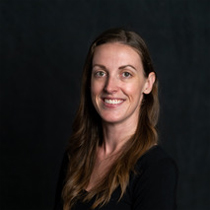 My love for nutrition and wellness stems from my early days of working at a health food store. I find supplements, herbs, and how food fuels our brains and bodies intensely fascinating. Through a consultation together and the unique Nutri-System profile, I assess which body systems are most affected or out of balance, using a holistic approach to regain homeostasis. Nutrition counseling is an opportunity to find change and support through diet and lifestyle, and a way to check-in with, and stay on track through your wellness journey.
Understanding nutrition, and its integral role in every aspect of our wellbeing, is something I am passionate to share. Fresh, organic food should be accessible to all and I am an advocate for examining and beginning with what we put into our bodies as the first step toward positive change. The body wants to be well, and it brings me great pleasure to see individuals of all ages succeed at transforming into their best, healthiest selves through an integrative, holistic approach. I am able to offer hair mineral analysis through CanAlt laboratories, should a more investigative approach be required. I have a B.A. in English language & literature, I'm a RYT (200) teaching chair and hatha yoga in the Niagara region, and a holistic nutritionist/counselor certified in herbal healing. Recently I have been leading online yoga sessions for Special Olympics (local chapter) and other regional programs.
I live in Grimsby with my partner and our three cats and dog. My self-care rituals include reading, hiking, traveling, yoga, and learning Russian. I am an environmentalist, minimalist, and low-waste crusader, and I hope to be living in my new tiny house in 2021!
Your insurance provider may cover nutrition/nutrition counseling in your benefits plan. I issue receipts for each appointment which you may submit to your provider, should they cover these services.
Contact us today to book your appointment!
---
Marissa Furry Nutritionist | (905) 945-4481