Meet Natalie Jakymyshyn, Registered Osteopath
Natalie Jakymyshyn M.OMSc | Osteopathic Manual Practitioner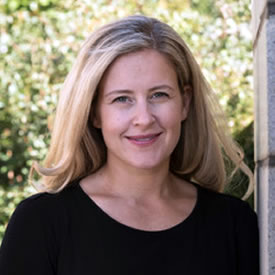 Natalie is a graduate of the Canadian Academy of Osteopathy, an extensive 4-year academic and clinical program. She completed her program in 2017. She is also a member of the Ontario Osteopathic Association, a professional association recognized by the Canadian Insurance Company. In 2005, she also completed her Masters from Griffith University in Australia.
Natalie previously served as a research assistant at the Hamilton General Hospital and as a certified yoga teacher for 12 years. Her experiences in both of these fields encouraged her to deepen her understanding of the human body through classical osteopathy.
What is an Osteopathic Manual Practitioner?
A classically trained osteopathic manual practitioner makes use of their knowledge of anatomy, physiology, biomechanics and the principles outlined by its founder, Dr. A.T. Still. A manual osteopath is trained to restore health by removing obstructions that restrict the flow of nerves, arteries, veins and lymphatics. Their approach is gentle and holistic.
At Grimsby Health & Wellness, we are proud to host one of the only trained osteopaths in the Grimsby area. Natalie is also one of the only osteopaths to service Lincoln, Stoney Creek and nearby towns.
If you are seeking an experienced and certified osteopath in THE Grimsby area, contact us today to book your appointment!
---
Meet Natalie Jakymyshyn | (905) 945-4481